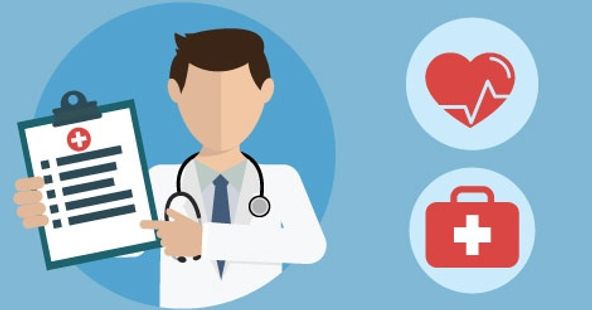 Advanced Full Body Checkup is a comprehensive health checkup package which helps in the overall assessment of all the organs and systems of the body such as Heart, Kidneys, Liver, Thyroid etc.
Food Habits, Lifestyle modification and consultation with general physician are included in this package.
Prevention is better than cure. Full Body Checkup helps to identify and treat any disease at an early stage.
Popular Tests
CBC ESR | Blood Group ABO & Rh Typing | Vitamin D Total-25 Hydroxy | TSH | Thyroid Panel (T3, T4, TSH) | PSA | LFT | Lipid Profile | Iron Studies | HbA1c | IgE Total | CRP | Calcium Total | Glucose | CBC Haemogram | Urea | Creatinine | Amylase | Lipase | Peripheral Smear Examination | Widal Test | MP | MPDA | Dengue Profile | HIV | HBSAg | Anti HCV | Ferritin | Sodium | Potassium | Uric Acid | Albumin/Creatinine Ratio (Urine) | Urine RE | Cortisol | Urine CS | Anti CCP | CRP | RA Factor
Metropolis Labs is a chain of diagnostic companies, with its central laboratory in Mumbai, Maharashtra. Metropolis Healthcare has a chain of 125 labs and 800 collection centers across India, Sri Lanka, UAE, South Africa, Kenya, Mauritus and Ghana markets in South Asia, Middle East and Africa.
Get Your Lab Test Done at Home in 3 Easy Steps
1. Request a Call Back
Fill the simple form to request a Call Back
2. Get Sample Collected
Get your Sample Collected from your Home.
3. Get Your Report
Collect Your Report Online or From our Blood Collection Centre.
When will I get the call of confirmation for collection of sample?
You will get a instant call during our office hours.Customers booking post 7 pm will be contacted the next working day to confirm the appointment for sample collection. You shall receive an SMS with collection details.
Who will come to draw the samples?
Phlebotomists is trained technician for drawing sample. They are trained and certified specially for drawing samples. They have good number years of experience.
Any pre instructions for sample collection?
Different tests have different instruction .
Fasting state recommended. (You can have water, but no breakfast in the morning. Kindly take your regular medicines if any (Unless otherwise specified by your Doctor). Prefer to have light dinner a night prior.
What is the payment method for Test ?
Payment to be made by cash during sample collection.We also accept online payments using Debit Cards, Credit Cards, Net Banking, UPI Payments (Paytm, PhonePe, Gpay,Bhim).
When will i get the reports?
Report depends of type of tests. Generally the soft copies of reports are available within 1-3 days after sample collection. An SMS of report ready shall be sent to patient as soon as report is ready. Also, report can be downloaded from your account.Hard copies of reports to be collected from our  collection centre.
What is the customer care number & email id of MedConnectKart